I was approached during Pizzafolio this semester by extremely talented photographer
YiFei Gu
. She pitched to me an ambitious and what we believe to be something quite different from most editorial photographs. She asked me to collaborate with her on a fashion editorial set with the theme of
Thumbelina
. She and her fantastic team would provide the model, styling, etc; while I would provide the imagery for the background.
In short, a collaboration of illustration and fashion photography.
Suffice to say, I jumped at the chance to work with such dedicated and talented people who had a very interesting vision. This is the fruits of our efforts. The post will comprise of the illustrations I did and the final edit which was handled by YiFei. The final edit was done to her liking and understanding of fashion editorial spreads.
The project consists of four 1 page spreads and two 2 page spreads.
For those of you who are not familiar with the general story of Thumbelina, here's a link to one of the versions that are pretty well known.
CLICK HERE
.
I helped out during the photoshoot session as well as to gain inspiration for the background which would accompany each image set. It was a fantastic experience as I managed to meet the rest of YiFei's team. They help her in most of her other projects as well.
Team Introductions :
Photographer: Yifei Gu
Hair Stylist : Karlson Fan
Model : Bethany Pifer
Art: Jia-Ling Pan
Styling: Annabelle Fan
Makeup Artist : Christina Chen
There will be progress gifs after each image to show my process all the way to the final edit. Enjoy!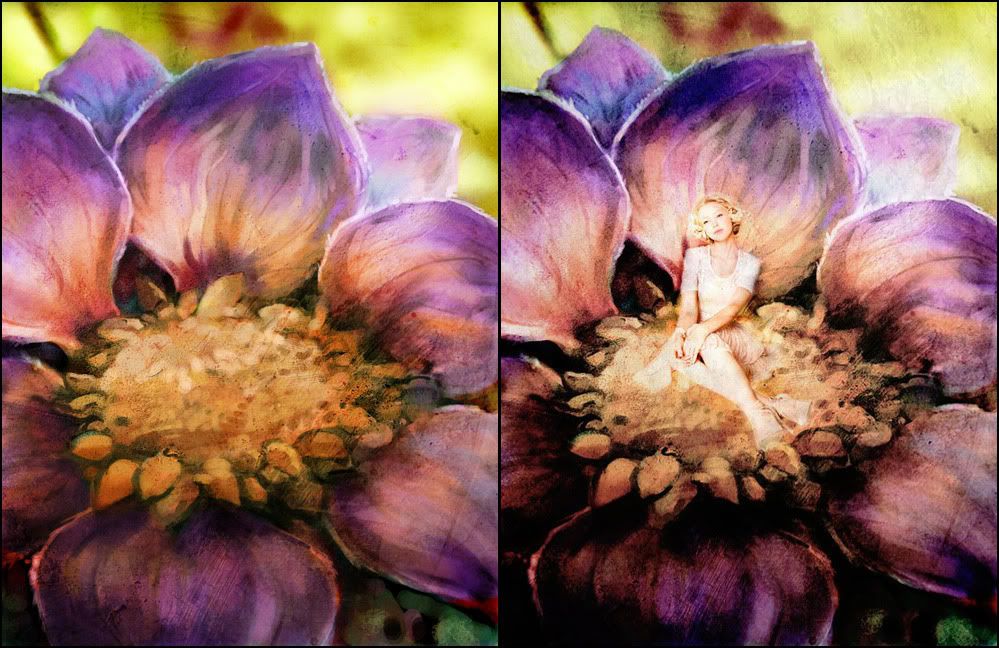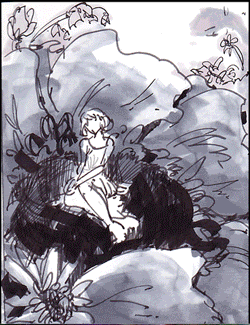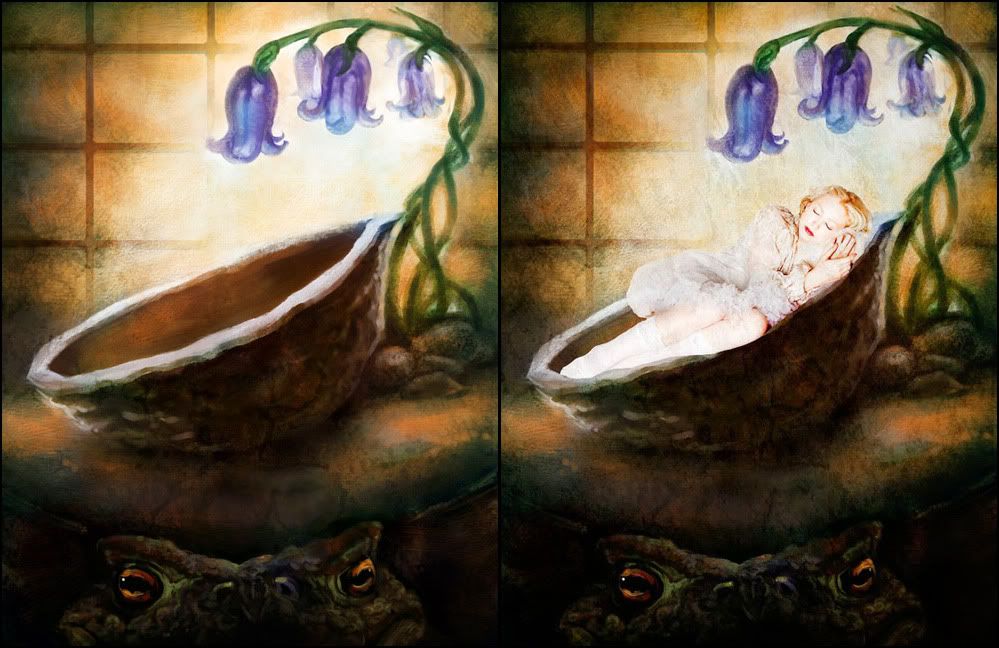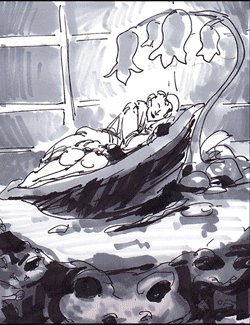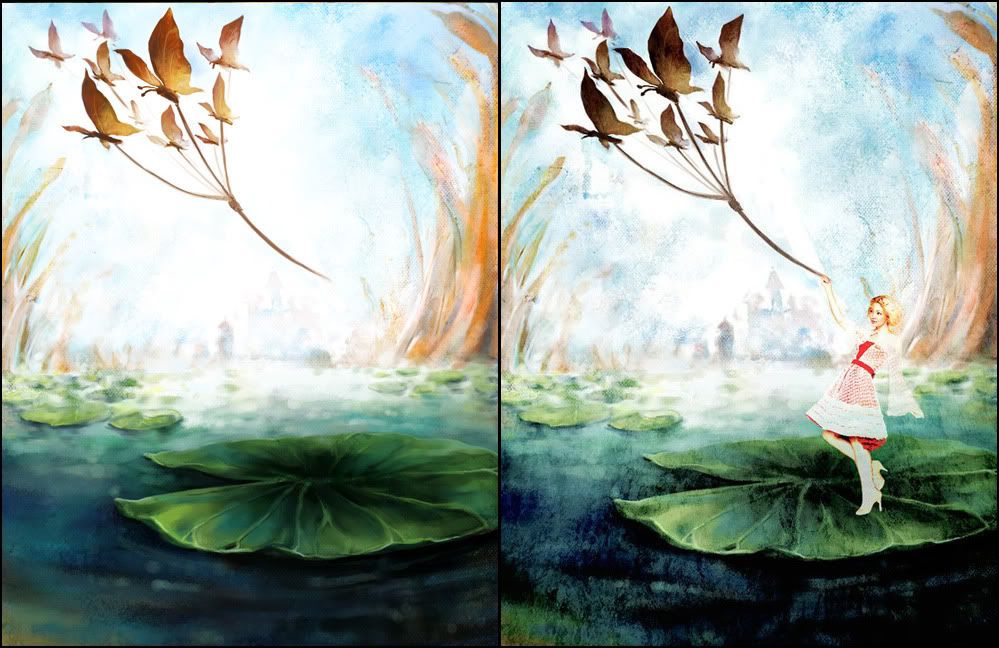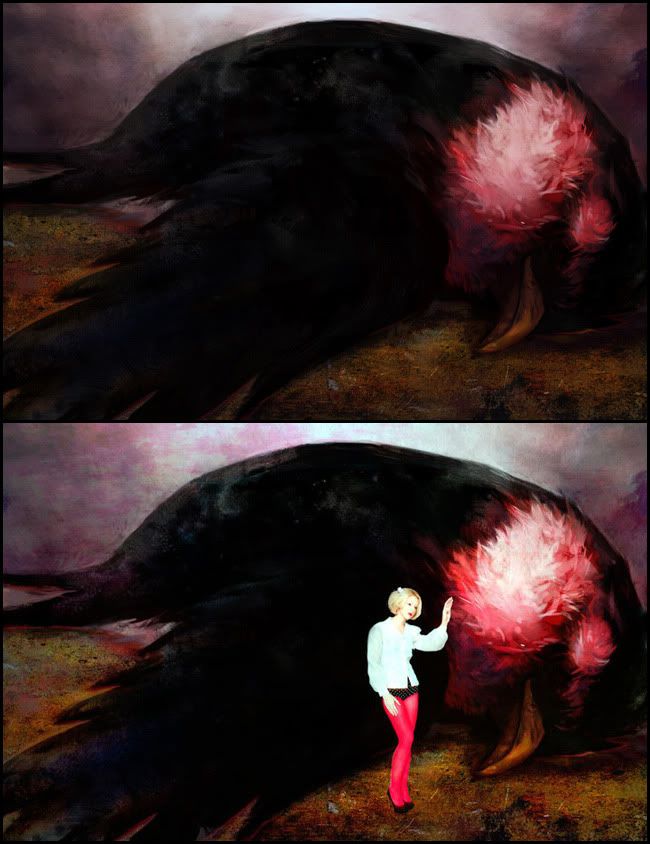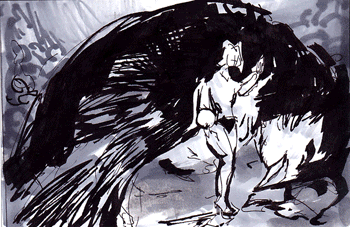 Last Days of Light
This was originally meant to be a one page spread but we didn't use it in the end.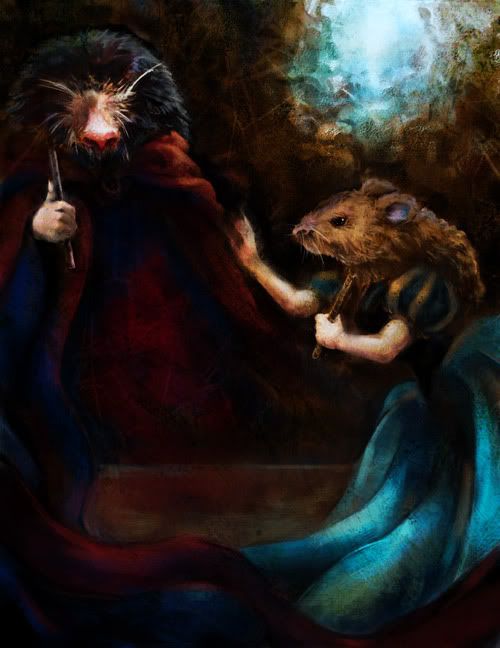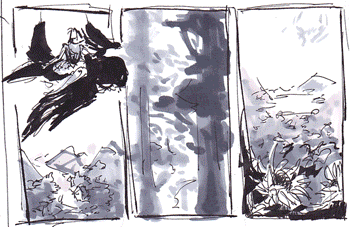 Do You Believe in Fairytales?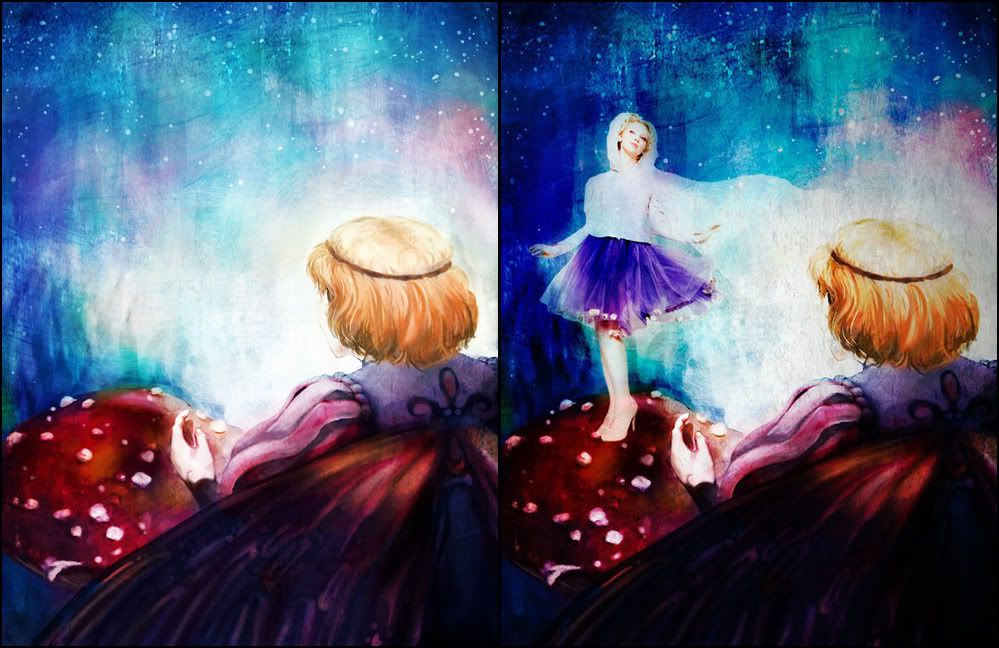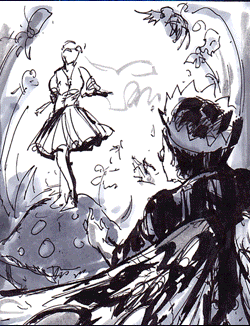 Gosh those gif images took forever to make.
I did all these, value studies to final, in 5 days. The next time I do this, remind me to plan it out a little better. This time though, it couldn't be helped.
It was a great experience, stressing as it was due to the tight deadline and the sheer size of these works.
I'm proud to say these are the first Adobe Photoshop artworks I have done in a good few years. Anyone who knows me well will know my great disdain for painting in Photoshop since I'm an avid Corel Painter user. I do use Photoshop a lot, just not for the process of painting, much.
The sheer size I needed to work at was too heavy for Painter so I turned back to using it at the last minute. Struggling with a program I wasn't too familiar with for colouring was rather stressful but thanks to Andrew and Robert who advised at the beginning stages and gave me input throughout. I think I did quite alright overall.
YiFei put this project together with hopes of publishing a compilation of her editorial works! We're aiming for Spring Show (I think). I don't know if she will be selling the books here, or if she'll be selling them if at all but I will keep everyone posted if anyone is interested! Please do check out her works. She's a truly inspiring photographer!
I hope you guys enjoyed it *v*